Welcome to St. Ann Catholic Church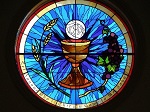 At St. Ann, we are committed to reaching out to those in need in the larger southwestern Marion County area; and to demonstrate our concerns for the broader universal church and the Archdiocese of Indianapolis in terms of sanctity of life, social justice, peace and love
Notes
View a
video
of the Mass from December 4.
The new
newsletter
is available. A List of Holy Day Masses is
available
.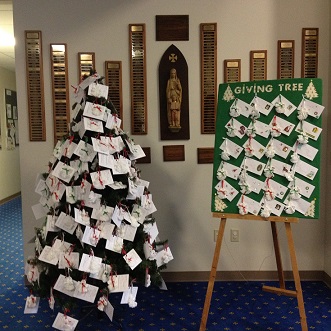 Giving Tree: All gifts and donations need to be turned into church by December 11th. Please remember, do not tear the Giving Tree Tag apart. Please wrap your gifts and attach the tags to the them. The Giving Tree Committee needs your help in delivering gifts Saturday December 17th at 10am. If you can help, please contact Alana Swain.


Events
Check out the Events page for the latest info on upcoming masses, events. etc. for the upcoming week.
New Parishioners
Welcome! We request that you call or stop at the Parish Office and make our acquaintance as soon as possible. Please fill out our registration form. If moving, please notify the Parish Office.
Sacrament of Reconciliation
Saturdays at 5:00 PM, or by appointment
Daily Mass Readings
Click here for Text
Click here to listen online
Parish Newsletter
Latest Newsletter