In Memoriam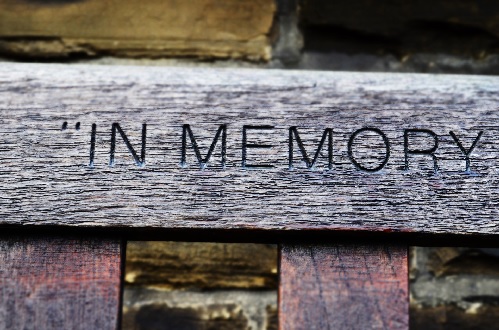 Ronald Paul Rickelman, 84, of Indianapolis, IN passed away July 11, 2021. He was born November 17, 1936 in Indianapolis, IN to the late Charles J. and Lima O. (Foust) Rickelman. He proudly served in the U S Army from 1958-1962. He went to night school at IUPUI and received his Associate's Degree in Engineering. Ron retired from Allison Transmission as a Production Control Foreman after 37 years. His post-retirement job was as the owner of Jud's Bar in Speedway for several years.
Ron loved building things and designed and built the family's home nearly 60 years ago and lived there until he passed. He enjoyed going out to eat, watching mystery shows and car auctions on TV, and especially enjoyed spending time with his family. Ron was a lifelong member of St. Ann Catholic Church and was still very involved with cutting the grass, donating food for funeral meals and VBS, and doing a lot of the kitchen prep work for the annual church festival. He was loved by so many and will be greatly missed by all who knew him.
Ron is survived by his loving children, David (Nancy) Rickelman, Rhonda (Tom) Gerding, Dan Rickelman, Steve (Sherrie) Rickelman, and his 3 grandchildren: Brie Gerding (Ryan Sullivan), Shelby Rickelman (Marc Gibbs) and Matt Rickelman (Deanna Stout). He is also survived by his sister, Rita Ann (David) Wilson, and numerous nieces, nephews and extend family and friends. In addition to his parents, he was preceded in death by his wife, Patricia A. (Mears) Rickelman, brothers Bob, Dick, Gene, Tom and Mike Rickelman and sister Ruth Malone.
Visitation will be Friday, July 16 from 5:00 – 8:00pm at St. Ann Catholic Church, 6350 S. Mooresville Road Indianapolis, IN. The Mass of Christian Burial will take place on Saturday, July 17, at 10:00am at St. Ann's. He will be cremated, and inurnment will take place at a future date at St. Joseph Cemetery in Indianapolis, IN. Memorial contributions may be made to St. Ann Catholic Church. Flanner Buchanan Decatur Township is entrusted with these arrangements. You are encouraged to sign his online guestbook and share a memory of Ron with his family at www.flannerbuchanan.com.